New Capabilities from Acquisition of snapIoT
LabCorp has announced that Covance has completed the transaction to acquire snapIoT, the fastest growing platform as a service provider of mobile-connected self-service platform solutions. This enables Covance to leverage the internal platform products and expertise including the snapIoT clinical platform. The COVID-19 pandemic has increased sponsor interest and need forDCTs (decentralized clinical trials)as sites restricted on-site visits, eliminating all but the most essential procedures. Moreover, the growing use of mobile health technologies as part of clinical research represents a new paradigm in patient-centric clinical research. Meeting patients where they are has become the new reality. With snapIoT, we will be able to offer highly configurable and inter-operable patient centric solutions that enable remote participation in clinical trials in order to reduce patient burden while accelerating trial implementation and improving data quality. Incorporation of snapIoT services into Covance streamlines your vendor management and contracting process.
The acquisition of snapIoT allows us to deliver a highly flexible mClinical platform while reducing vendor management burden for our clients and speeding our ability to provide proposals, while shortening time to implementation, allowing us to meet client needs more reliably on a global scale
snapIoT is known in the digitized clinical trial space for their integrated suite of easy-to-implement software solutions supporting the entire range of clinical trial activities and the snapIoT clinical platform which allows rapid configuration for a range of DCT trial scenarios.
The acquisition provides Covance with internal expertise to enhance speed of DCT platform development and adoption, while supporting scalability of innovative solutions across the drug development continuum – Now we have design control of our technical roadmap that is directly influenced by our clients to meet their needs.
RAPID AND AGILE GLOBAL PROTOCOL DEPLOYMENT
The snapClinical™ technology speeds trial startup and enables:
Protocol-specific customization
Custom study branding
Global deployment in approximately 8 weeks

"A more integrated system streamlines the drug development process and will result in a better trial experience for the patients, the sites, as well as the Sponsors."
Paul R. N. Kirchgraber, CEO, Covance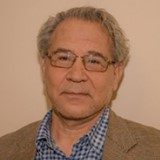 "snapIoT is pleased to become part of LabCorp, a recognized leader in decentralized clinical trials. Together we are transforming the clinical trial experience."
Isaac Eteminan, CEO, snapIoT
The snap Clinical™ Platform
snapClinical™ is the next generation, self-service mClinical platform that is designed to build mobile patient-centric engagement application. snapClinical™ delivers an entire product suite of patient engagement solutions such as eConsent, eCOA, ePRO, eDiaries, and Telemedicine all within one system.
Through the power and flexibility of the platform, snapClinical™ develops these mobile applications using a drag-and-drop builder without any coding required. These workflow libraries are reusable which delivers scalability and speed when deploying number clinical trials around the globe.